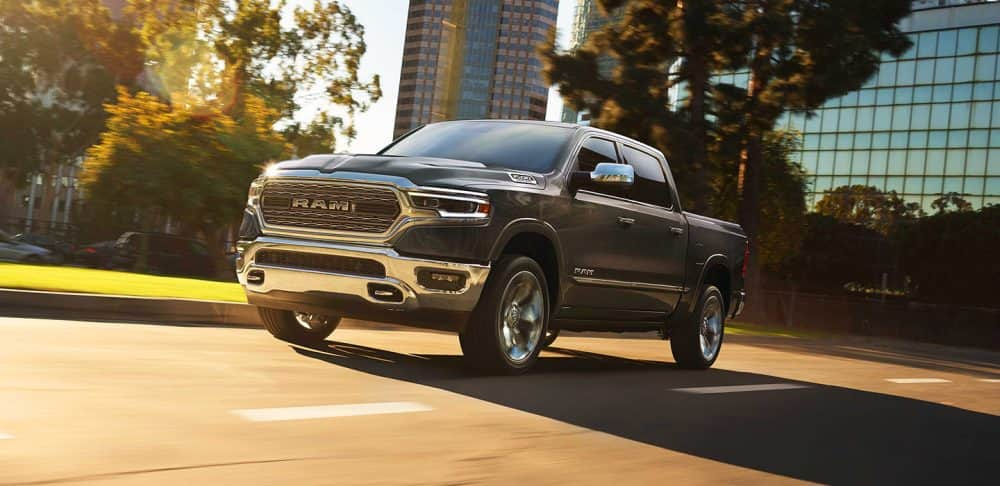 The pickup truck is filled to the brim with options that can make it difficult for one to stand out from the other. The Ram 1500 doesn't have this problem. The 2019 model, especially with the redesign, has taken control of the segment, and this truck isn't letting go of the top spot. Other people have taken notice of what the Ram 1500 has been doing, and the editors at Truck Trend have awarded the 2019 Ram 1500 the Truck of the Year Award. This award shouldn't come as a surprise for anyone, but the meaning behind it is still important, especially with how influential Truck Trend is in the automotive market. Craftsmanship and care went into creating this pickup truck, and while the awards are a nice perk, as long as the truck makes the consumer happy, then Ram knows they did their job. To learn more about the Ram 1500 and Truck Trend, keep reading down below!
Can you tell me more about the Ram 1500?
The capabilities of a pickup truck have to be extensive in order to satisfy longtime truck fans. They are a devoted bunch that understands just how important towing and payload are to the segment. This all has to start with the engine options. The 2019 Ram 1500 comes with two different engines that can come with an eTorque mild-hybrid system which helps to give you better fuel efficiency. The engines themselves are a 3.6-liter V6 and a 5.7-liter V8. The standard transmission that pairs with the engine options is an eight-speed automatic transmission. Rear-wheel drive is also standard, but four-wheel drive is available for an extra boost of confidence. Other than the engine, you'll find safety features like blind-spot monitoring, adaptive cruise control, and automatic emergency braking, all to help keep you safe, no matter the situation. Every Ram 1500 will also come standard with a Uconnect infotainment system that comes with a five-inch touchscreen display, vinyl upholstery and flooring, 18-inch steel wheels, heated side mirrors, automatic headlights, Bluetooth, dual USB inputs, trailer sway control, cruise control, and push-button ignition. Really, the Ram 1500 is decked out to the max, and no other pickup truck can compete.
What is Truck Trend?
You might be wondering why you should care about Truck Trend awarding the Ram 1500 in the first place. The truth is, Truck Trend is an influential online publisher which is a part of the MotorTrend Group. Truck Trend themselves was founded in 1998, and has since been internationally recognized. In fact, this group has a total audience of around 2.1 million! That's a huge reach, especially in the online market today. This means that every time Truck Trend hands out an award, over 2 million people are tuning in to see which vehicle has won. That makes this an important audience that Ram wants to reach, especially knowing that those people, in particular, love their trucks.
If you want to own an award-winning pickup truck, then you can check out our
2019 Ram 1500 inventory
! Every truck we have in inventory is ready to give you the power and capability you need to have a few adventures or double down on the job. Curious about learning more? Give us a call today to learn more about what the Ram 1500 can do for you.