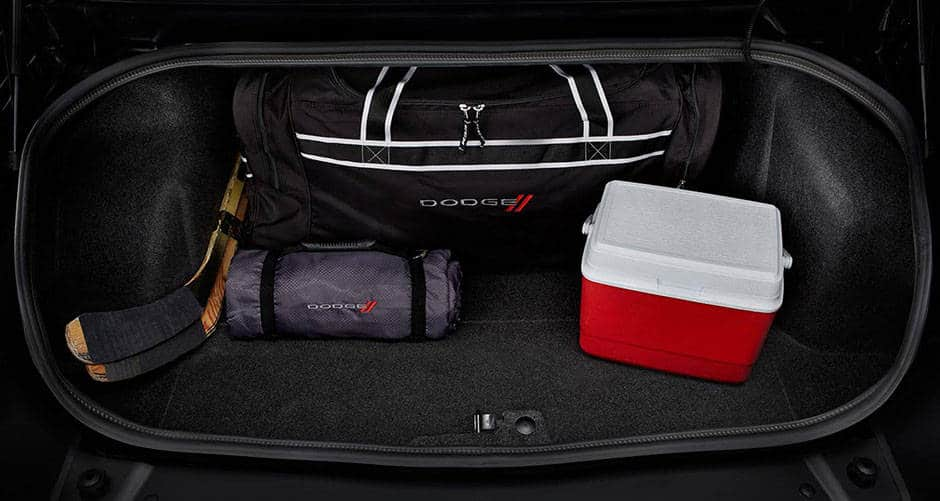 Packing the Trunk - Real Life Tips
Recently, we piled into the car and headed off to a family vacation at the beach. My daughter was dancing in a competition on the shore, so it seemed like the perfect tie in.
We don't vacation often, and I knew we'd have a full trunk. A suitcase for each of us, our beach bag, a food bag, our car emergency bag that normally stays in my trunk, plus everything my daughter needed for her competition, which included a large wooden crate as a prop.
Packing the trunk seems like it'll be straightforward, but I had a feeling that the "just pile everything in and hope for the best" strategy wouldn't be the best idea. I imagined frantically trying to force the trunk closed, arguing with my husband, while my kids cried because we weren't leaving yet. Then we'd finally depart, edgy from stress, with potentially damaged bags and props. Not fun.
Like everything else, preparation is key. Here is what we did to make everything work well.
1) Make a comprehensive list: Not only did I create a packing list, but I made a list of the NUMBER of bags (or standalone items like the costume or prop) that involved and where those bags would be stored. The girls' travel bags? Backseat. The dance bag? Trunk. This also gave me a solid number that I knew I'd be working with. I also realized that with my husband sitting in the passenger seat, my giant mom purse would need to find another seat for the trip, and he realized that his laptop bag would also need to give up its usual cabin spot. Thinking through all of this as we made our list made packing easier.
2) Do a dry run: Before I packed a single thing in a single bag, I packed the trunk with our empty bags. Yes, that sounds counterproductive, and even downright ridiculous to some, but it served a few key purposes. First, I could experiment with different layouts when I still had plenty of time. Second, I could pull things in and out of the car without hauling heavy bags. And third, if it didn't work, I could find options. For example, even though my daughter's giant competition bag held everything from her costume to her makeup to her shoes to her prop, it simply didn't work with anything else. Separating it created much more flexible bags to fit into the trunk. I'd been thinking my husband would use his regular carry on suitcase, but it turned out that for this particular trip, a duffle bag not only worked better for his clothes, it was much more flexible in the trunk.
3) Besides fit, look at function: What are your priorities? For us, we knew we wanted the food bag and the car emergency bag to be accessible, so they needed to be in that final layer. We also knew that the dance and beach stuff didn't need to come into the hotel with us the first night, so they could be in the back.
4) When you find a situation that works, take a picture: This was key. I took a picture of each "layer" of the trunk, from the furthest back on the bottom to the light items laid on top. The pictures showed which angles the bags were placed in, if they were "standing up" or on their sides, and exactly how everything fit. When I actually loaded the trunk, I wasn't relying on memory or the fact that I knew it would fit. I was going off the picture. And when it was time to leave the hotel and head home, all we needed to do was look back at my phone to see how we'd made it work.
A little bit of preparation equaled a low stress, high fun beach vacation!
About the Author: Meredith Napolitano blogs at FromMeredithtoMommy.com, where she writes about raising kids while keeping her own identity as well! Follow her on Facebook!