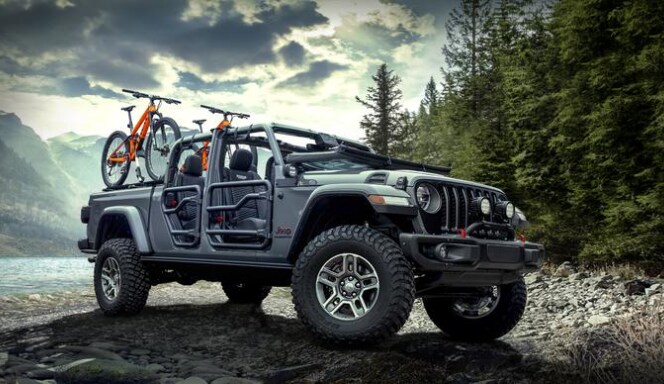 One of the biggest benefits of buying a Jeep is that not only do you have amazing available features from Jeep themselves, but you also get the option of Mopar modifications. Everyone wants a car that feels like it represents them, and nothing does that better than modifications. As soon as the 2020 Jeep Gladiator was announced, the first thing Jeep lovers wanted to do was figure out what kind of Mopar parts they could add on. You'll all be happy to hear that Mopar will be delivering over 200 accessories and parts to be available in the effort to further enhanced the Gladiator. This means that you can create the Gladiator that fits your needs and your personality. If you want to learn more about what those accessories and parts are, keep reading down below as we talk about Mopar, Mopar parts, and the 2020 Jeep Gladiator!
Can you tell me about Mopar?
Mopar is a brand that was started in 1937 as a line of antifreeze products. This brand has obviously evolved over the eighty years that it has been in place, and now it represents complete authenticity and care for FCA vehicles. Mopar truly had a boom in the 1960s when muscle cars started to take center stage. Mopar created Mopar Performance Parts, which helped enhance handling and speed for racing and road use. In today's market Mopar helps distribute more than 500,000 parts globally in over 150 markets. Anyone who owns an FCA vehicle can rely on Mopar products to be genuine, and the parts are engineered by a team of people that also help to create specifications for FCA vehicles. This simply means, no matter what parts you're looking at, if Mopar is offering you them, you can rely on them to be right for your FCA car, or in this case, your 2020 Jeep Gladiator.
What are some of the products that will be available for the 2020 Gladiator?
The list of Mopar products for the Gladiator is long, and we know that will make a lot of people happy. For starters, Mopar is offering sturdy and rugged bumpers, which include "Stubby" and Rubicon bumper options. You'll also be able to add steel JPP rock rails, which are thicker and wider than usual, along with aluminum 17-inch beadlock-capable wheels for better negotiating of off-roading terrain. The available all-weather mats feature a design that has been inspired by rugged Moab trails, and the Mopar grab handles are had-secured to increase grip. If you plan on removing your hardtop you can always add a sun bonnet, which allows you to experience open-air freedom while giving you UV-test protection. Mopar is offering military grade 5-inch and 7-inch LED lights, and you can even add JPP brackets when mounting them. A few other impressive features include Katzkin seats, tube doors, hood graphics, side graphics, tonneau covers, door sill guards, bedliners, a lift kit, roof rack and roof carries, bed-mounted cross rails, ramps, and a bed storage system.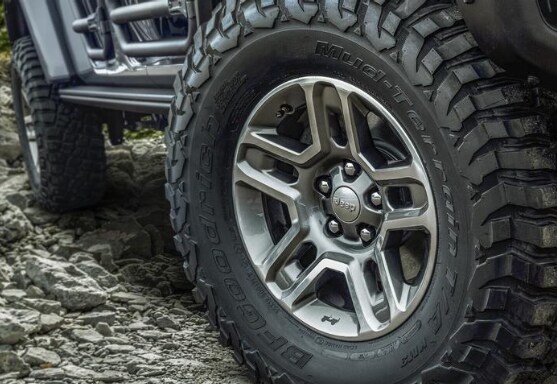 As we wait for the arrival of the Gladiator to dealerships, and the subsequent changes you'll be making with Mopar products, check out
our new inventory
! We have many vehicles, like the 2019 Wrangler, which can also be modded to fit your needs. The beauty of Mopar and the FCA is they work hand in hand to create reliable and fun products to truly personalize your vehicles.